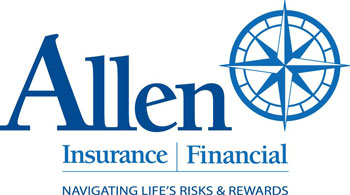 Conversation. It's what friends have. And it's how Chris Richmond and Allen Insurance and Financial do business. Getting a quote for insurance is always easier when you're dealing with someone who knows your business and your needs. Someone who cares enough to ask.
Pride of place and pride of profession: that's the Allen way.
Established in 1866, Allen Insurance and Financial is an independent, employee-owned Maine company with 72 employees. We can meet with you in our offices in Rockland, Camden, Belfast, Waterville, Portland and Southwest Harbor (where we operate as L.S. Robinson Co.) or we can travel to your place of business. We are proud to be a Best Place to Work in Maine.

Allen Insurance and Financial
34 Elm Street
PO Box 578
Camden , ME 04843
Contact: Chris Richmond
(207) 236-4311
[email protected]
www.allenif.com